A committed philanthropist throughout his life, when he died in 1925 Lord Leverhulme left a proportion of his holdings in Lever Brothers to provide grants for the benefits of pharmacists, grocers and commercial travellers and for their families – and so the Leverhulme Trade Charities Trust came into being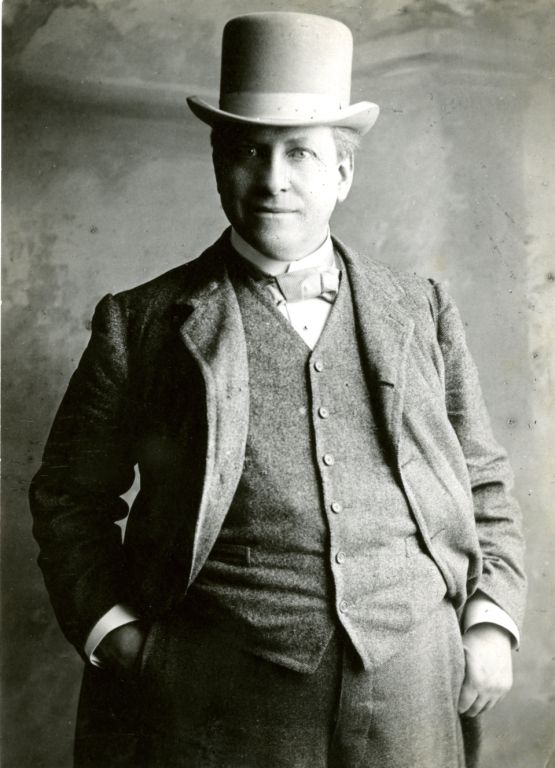 Born in 1851, William Hesketh Lever made his fortune through the manufacture and marketing of soap and cleaning products. In the space of only a few years his company Lever Brothers grew to become a household name, and its products, which included Sunlight Soap and Lux, were sold around the world. The title 'Lord Leverhulme' was conferred upon Lever in 1917 ('Hulme' being the maiden name of his wife, Elizabeth, who had died four years previously).  
A committed philanthropist from the beginning, on his death in 1925 Lord Leverhulme left a share of his holdings in his company to provide for specific trades charities that offered assistance to pharmacists, grocers, commercial travellers, and those connected to them. The Leverhulme Trade Charities Trust was established. The instructions that Lord Leverhulme left are flexible and have allowed the Trust to evolve over the years, to remain fit for the times. Today, the Trust makes grants to charitable organisations and other institutions that are connected with pharmacists, grocers and commercial travellers, awards bursaries for university study for people in need and who have a connection with the three beneficiary groups. 
In 1930, Lever Brothers merged with Margarine Unie to form Unilever – one of the world's major multinational companies – and the shares held by the Leverhulme Trade Charities Trust became shares in Unilever PLC. 
Unilever are funding independent research which will look at Leverhulme's later business operations in the Democratic Republic of Congo and Solomon Islands. Recognising our shared legacy, the Leverhulme Trade Charities Trust will be engaging fully with this research and findings will be widely accessible.